Well folks I had the pleasure of sitting down with our new Senior Producer Bryce Jones. He was eagerly awaiting this interview as he is extremely excited about working on End of Nations as well as getting to know some of you folks. I think I speak for the entire team when I say we are happy to have him here!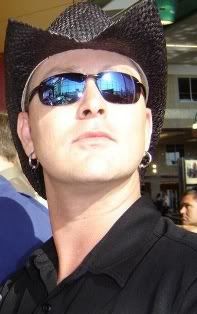 Myll_Erik: Let's hear about what you did before getting in to the game industry –
I actually owned one of the first piercing/tattoo studios in Seattle. Eventually it got to the point where they became a dime a dozen so I moved on.
Myll_Erik: So how did you get involved in the game industry?
Well I have always enjoyed coding. I remember being 10 years old and typing the games in the back of magazines into my computer line by line. I joined the software industry in 1996 when Microsoft tapped me to help with DirectX 3. Eventually I worked my way up and found that I loved managing and growing people. Factor in my tattoos and piercings plus my general attitude and I was definitely not your typical manager. I joined Trion at the beginning of this year and have been on cloud 9 since.
Myll_Erik: So you are joining the Trion team as a Senior Producer., Do you want to share what that entails?
When I'm not busy being a problem child, I like to think of myself as a problem solver. I'll be handling whatever problems arise and working closely with Dave Luehmann and Chris Lena to get End of Nations where it needs to be as well as getting out the door, so to speak.
Myll_Erik: Aside from gaming, do you have any fun hobbies?
I'm really a nerd at heart (surprise) although I do have a home recording studio and play many, many musical instruments. I also like tattoos. In fact, my twitter name, @inkandsinewaves is meant to reflect both of these hobbies. I'm also a very avid gamer and enjoy playing games from many genres. My wife and I are expecting a baby within the next few weeks, so I'm sure I'll add "professional diaper changer" to the list soon enough.
After Bryce and I exchanged a few war stories we got down to asking some of your questions! I really want to thank Bryce for taking the time to do this, but I'd also like to add that Bryce really enjoys interacting with the community and I look forward to seeing him regularly on the forums!
Nick Summers: will there be more then just PvP and PvE style game play? as a example survival mode maybe or even a who can build the fastest structure as in a nuclear silo .. and is there going to be ranked games and just for "fun" games?.. hope to hear some feedback
We are hoping to appeal to a lot of players and honestly I think a lot of people are going to have fun within the Armory itself – there are a lot of customization options that are fun to play with. This is something I think will resonate with both the Moba crowd as well as the MMO crowd and yet is fairly new to the RTS genre.
Zhenya: What do you think of the current state of the RTS market? How do you feel EoN fits into this picture?
Personally, I feel like the RTS paradigm has been pretty stale and formulaic. We are definitely pushing the envelope in a lot of ways as well as experimenting with several new concepts. End of Nations has a lot of great potential and I'm looking forward to seeing more people play it.
The_killer: What happened to Chris Lena? Is he still working on this project?
Chris is still here – in fact we sit really within 6 feet of each other. We are both working as Senior Producers with each of us driving our own unique areas. In fact, Chris was one of the big reasons I joined Trion as during my interview he didn't shy away from any of the hard questions and kept coming back at me with great questions of his own. His attitude combined with the culture here really inspired me to join the Trion team.
Aldones: Will he periodically be active on the forums as Chris has been? If so, what's he called? (BlueAvocado?)
I'm looking forward to being active on the boards! In fact, here's a quick story for you – on my very first day at work we had a playtest. Me being me, I used a money hack to get some stuff. At some point the server crashed. Looking through the logs it turned out I crashed the server by entering it in so often – hence my new forum name equals Problem Child. Look for me on the boards soon!
Aldones: Are you technically Trion or Petro?
I work for Trion with Petroglyph. One of the reasons I've always loved being a publishing producer is the level of teamwork I feel from our partners. Petroglyph is no exception. They made me feel like a member of the team immediately.
Aldones: How is the division of labor between you and Chris going to look? Are there two of you because you have groups that aren't in Las Vegas now, and you're splitting it regionally? Or are you guys going to share an office and be shoulder to shoulder in the trenches?
We work together daily as well as split out tasks so things can get accomplished more efficiently. We each have our own specialties and given my engineering background I tend to gravitate toward the juicy technical challenges. I have a lot of respect for Chris as well as Dave as they each tackle all the objectives they face. I like to think of myself as Wolf from Pulp Fiction – I may have been called in late, but I'll be able to make a huge difference.
Aldones: If your responsibilities aren't split, then who get's final say, you or Chris? Arm wrestle for it?
We are a team – that may sound cliché but we truly are one big team. Often we are referred to as the "Wonder Twins" or as I like to say, "Unibrain." There is very little overlap in our responsibility sets and rather than butting heads, we leverage our diverse backgrounds to make a stronger producer team.
Fockewulf: Right now one of the big things a game development company needs to worry about is PR. Between Bioware getting sucked into EA and Blizzard getting swallowed and now ground to dust by Activision some people are starting to look for a game designer that is actually responsive to the community. What are your views about this?
Well – the guy handling this interview is doing an awesome job in my book. I get 5$ for saying that, right?
Ztyx: "As senior producer, what are some of your main responsibilities and with your experience what do you hope to bring to our game?
I've already talked a bit about what we as producers do, but I hope to bring a passion for quality to the team. For me, I want to be able to tell my family and friends that "I'm proud to have worked on EoN." It's also very important to me for the EoN community to be happy. At the end of the day I'm a fan too.
Pasty: What personal goals, if any, do you have for EoN?
I want it to follow in the footsteps of Trion's first offering, Rift, in that it will be a polished, immersive and downright fun experience from day 1. I'm super excited about the game and I'm looking forward to playing it with more people.
Pasty: How do you feel about joining the EoN team this late in development?
First, it's awesome for me to be able to join the project as this point – and I enjoy it as there is no better feeling than helping a big project like End of Nations get launched successfully. Second, I think I bring my own experience into play. I also bring a fresh pair of eyes to the game. This is very useful as I can see things that some of the folks who have become very close to the game might miss. That being said, I haven't caught a miss yet, but I'm working on it.
Pasty: What aspects of EoN will be your primary responsibility?
As of now, just helping out wherever and whenever I can. Like I said before this is a great team and I look forward to helping out and giving my input where needed. My past life as a technical director has come in very handy as I get to flex both my producer muscles and my tech director muscles.
Honvik: Which part of the production aspect of a game is the most exciting?
Like I said a bit earlier – shipping and launching the game are both really exciting. I'll be honest though, I do love the entire process as you get to work with a lot of great people and see your baby grow and expand. Wait, that sounded weird.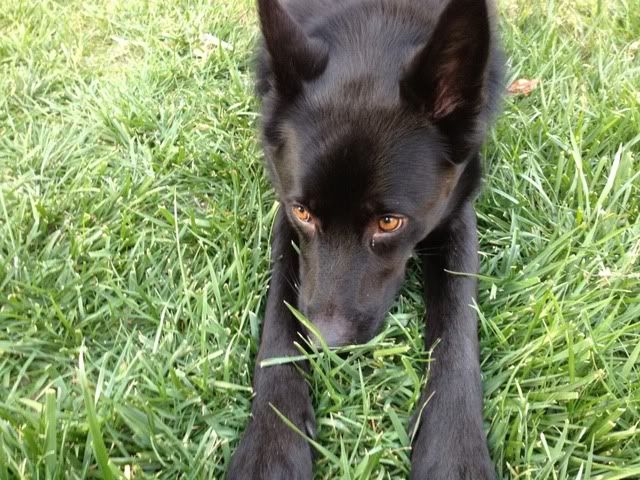 Honvik: What are your hopes for End of Nations?
I personally hope End of Nations gets the credit it deserves – it's really raising the level of RTS to next gen and giving players a fun experience.
Honvik: Which faction do you prefer and why?
I usually tend to stick with Liberation Front as it allows me to hunker down and hold the line. My nickname in the past was "the Tank." It is only fitting that I play Spartan.
FlankerXraven: Transformable units?
Sounds like a cool idea – but currently we don't have anything like that.
FlankerXraven: I know you guys are sick about people asking about release dates but just that tiny hint!!!
Tiny hint would be this year! Stay tuned for more info!
Zhenya: What is your favorite RTS (past or present)?
That's a really tough choice as I enjoy the Age of Empires series as well as Starcraft. Thinking back, probably Dune 2 as well. It got me into loving RTS games. Ok, Command and Conquer was pretty amazing. Oh, and I do love my signed copy of Total Annihilation. One of the highlights of my career was playing against Chris Taylor and several of the folks who worked on TA.
The_killer: What kind of dog do you have? Would you like to show a picture?
I have 2 rescue dogs – one is a Basset Hound named Beauregard T. Jones and the other is a Shepard/Husky mix named Sky. I actually saved Sky from a death row sentence. Sky is jet black and apparently black dogs have the lowest adoption rate. Remember this when you rescue a dog!
Zhenya: What is your favorite project you've worked on in the gaming industry?
It may sound really odd, but Zoo Tycoon. The game itself turned out great, but the team and atmosphere made it one of my favorite experiences. So far, the End of Nations team has helped me recapture that feeling.
Jaridan: Bacon or Army Skin?
Bacon for sure – I love the smell of bacon in the morning. Smells like victory!
Fockewulf: Sounds like you might be a naval guy. So am I. In fact I'm a modder for StarCraft 2 who put naval units and amphibous systems into SC2. Activision-Blizzard, dispite the success of naval in WarCraft 3, saw it as a good idea not to put naval into StarCraft 2 for the custom mods. WarCraft 3 lived off the custom mods. What is your position with reguards to Naval and EoN? What about allowing for it but not having it in the melee play?
Thanks for your service!